Medical care in hospitals is a complex process that demands the collaboration of doctors, nurses, technical staff and an adequate infrastructure. However, one of the most fundamental aspects of ensuring quality care lies in hospital equipment. Particularly in critical areas of hospitals, such as intensive care units (ICU), operating rooms and emergency units, adequate and quality equipment is essential to provide efficient and safe treatment to patients.
In this article, we will explore the importance of quality hospital equipment in critical areas and how its relevance positively impacts medical care for both healthcare personnel and patients. Through understanding this crucial aspect, we will be able to understand how the choice of safe, accurate and reliable devices can make the difference between effective care and potentially risky care in critical medical environments.
Hospital equipment in critical areas

The quality of hospital equipment in critical areas is essential to ensure the safety, accuracy and reliability of medical care. These medical devices play a crucial role in the continuous monitoring of patients, the accurate administration of medications, the performance of surgical interventions and the efficient response to emergency situations. Choosing safe, high-quality devices can make the difference between effective and safe care and a potential risk to patients' health.
Quality hospital equipment is reflected in several key aspects:
1. Patient safety
Patient safety is a top priority, and quality medical devices play a crucial role in this regard. These devices are designed and manufactured to the highest safety standards, ensuring the protection of patients during their medical care. The reliability and proper maintenance of these devices significantly reduce the possibility of errors or failures that could jeopardize patient safety. With reliable equipment, healthcare professionals can provide safer and more effective care, which translates into greater peace of mind for both patients and their families. In medical environments where every decision can have a critical impact on patients' lives, the safety offered by these devices is essential to ensure quality care and prevent adverse situations. 
2. Accuracy and reliability
of medical devices are critical in critical areas such as Intensive Care Units (ICUs), where critically ill patients require constant monitoring. Accurate equipment enables timely assessment and response to changes in the patient's condition, while reliability ensures continuous care without unnecessary interruptions. Accurate measurements facilitate informed decisions to provide appropriate treatment, and the absence of technical failure ensures a safe environment for healthcare professionals and patients, which is vital to providing quality care and preserving lives.
3. Efficiency and productivity
Quality hospital equipment plays an essential role in improving the efficiency and productivity of medical and nursing staff. Modern, well-designed devices are designed to simplify processes, enable intuitive operation and facilitate integration with other hospital systems. By optimizing these capabilities, quality equipment reduces staff workload, giving them more time to focus on direct patient care. The automation and efficiency of these devices allow healthcare professionals to devote more energy and focus to providing high-quality, comprehensive care, improving the experience for both staff and patients.
4. Technological innovation
The quality of hospital equipment is closely related to the incorporation of technological innovation in the medical field. Advances in technology have given rise to the development of more advanced and specialized equipment, such as high-resolution imaging systems, robot-assisted surgery devices and latest generation patient monitors. These innovations enable more precise, less invasive and highly personalized medical care. By adopting these innovative technologies, hospitals can provide more effective treatments and with enhanced results, which improves the quality of life of patients and strengthens the position of the medical center as a referent in the cutting edge of medicine.
5. Cost-effectiveness
Although quality hospital equipment may have a higher initial cost, it is often more cost-effective in the long run. Quality devices are designed to withstand prolonged use and often require less maintenance, resulting in lower repair and replacement costs over time. In addition, these devices offer superior overall performance, which streamlines medical processes and provides more effective outcomes. Increased patient satisfaction from receiving effective, high-quality care also contributes to a hospital's positive reputation, which can attract more patients and generate more revenue.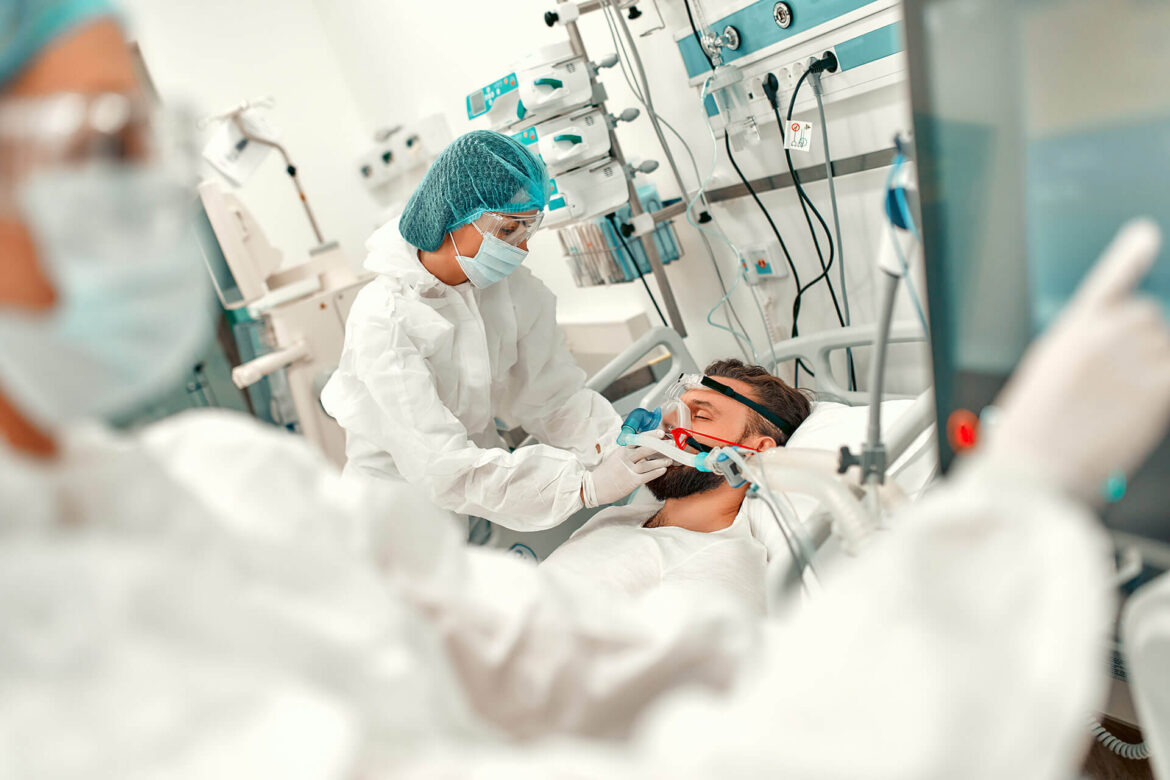 Medical Equipment for Critical Areas: Innovative Solutions from Tedisel Medical

As Tedisel Medical, we understand the importance of optimizing space and facilitating the mobilization of staff in critical areas of hospitals. That's why we have developed a range of ceiling mounts designed specifically to meet these needs.
Our flagship product, Abitus, is a highly ergonomic and flexible ceiling suspension that allows up to two sliding columns per bed, providing the maximum versatility and robustness in the market. We also present Atlas, another outstanding option that offers varied solutions and stands out for the possibility of placing accessories on technical rails and vertical trolleys. We also have Ares, a compact hanging system designed to optimize space in critical areas.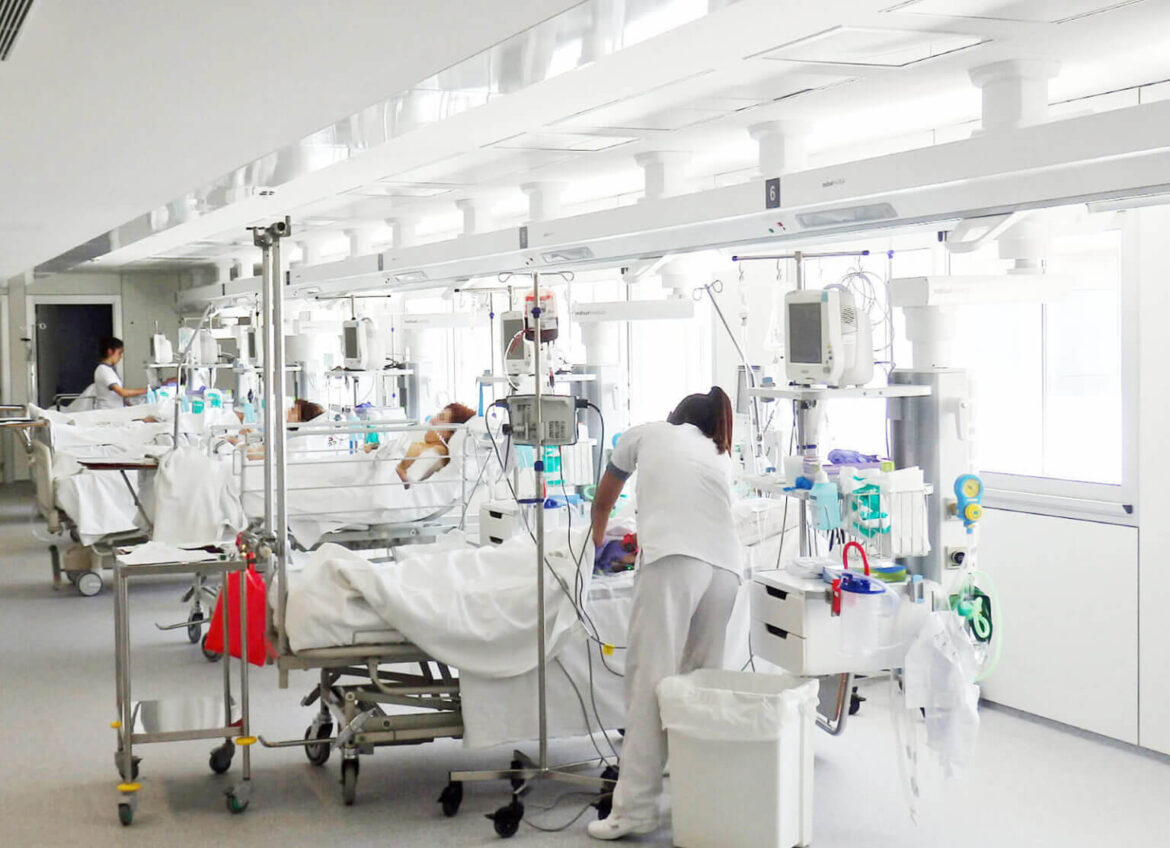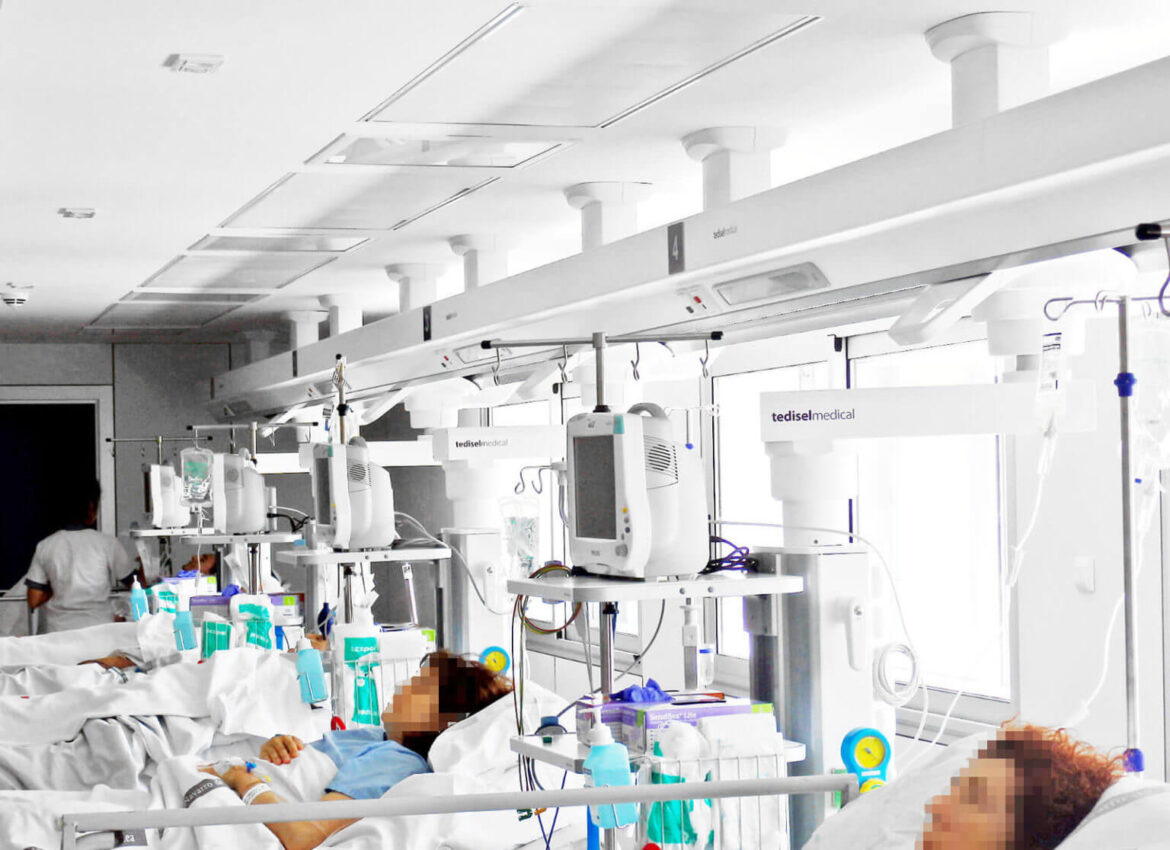 ABITUS/COLUMN – Hospital Virgen del Camino (SPAIN)
As part of our commitment to excellence in medical equipment, we are excited to present one of our most recent projects: the installation of the Atlas model at Beja Hospital, Portugal. Designed especially for critical areas such as ICU and neonatology, this project has been a unique opportunity to demonstrate how our innovative solutions can make a real difference in the efficiency and fluidity of the medical staff's work, while optimizing the available space for more effective care. If you are interested in learning more about how our solutions have improved the quality of care in various hospitals and medical centers, we invite you to explore our success stories and contact us to find the perfect solution for your needs.

ATLAS – Hospital Distrital de Beja (PORTUGAL)
In conclusion, it is clear that the importance of quality hospital equipment in critical areas of hospitals is inescapable. These devices play a crucial role in patient safety, operational efficiency, diagnostic accuracy and the provision of high quality care. Investing in quality equipment and properly maintaining it enables hospitals to create a safe and efficient environment for patient care, thereby improving medical outcomes and the overall care experience. With accurate and reliable devices, medical and nursing staff can focus on providing more effective care and spend more time directly on patient care. Incorporating innovative technologies and solutions tailored to the specific needs of critical areas drives the evolution of medicine and ensures advanced and effective medical care.
At Tedisel Medical, we are committed to continuing to provide state-of-the-art equipment solutions designed to optimize medical care in critical environments and contribute to a safer and more efficient healthcare system. If you are looking to improve the efficiency and quality of care in your hospital, contact us to find the ideal solution for your needs. Together, we can continue to raise the standards of care and provide excellent patient care in critical areas.