Clínica Girona: the before and the after
The new Clínica Girona is now up and running and at full capacity. After several years of work and effort, this health centre in the south of Girona, located on carrer Barcelona, has replaced the historic facilities on carrer Joan Maragall, which housed the city's first clinic in the 1930s. The new building now has 41,000 m2 to provide the best healthcare service in Girona.
A refurbishment for the present and the future
The new private facility of Clínica Girona triples the surface area of the old headquarters, and has required a significant investment. The facility will employ 600 people, including medical and administrative staff and other services. In addition, it will boost the urban development of this sector and revalue the area, as the mayor, Marta Madrenas, pointed out, as it is the southern gateway to the city. 
In short, a clinic with a lot of light, which is committed to the biophilic health model, and with modern, cutting-edge facilities that will help to improve the health of all Girona residents.
Reconfiguring rooms, operating theatres and floors
The new Clínica Girona building is distributed over 11 levels: three underground levels, the ground floor and seven two-level floors. In total, the new facilities have 120 hospital beds, eight high-definition intelligent operating theatres, three delivery rooms, three for endoscopies, eight ICU boxes and 10 for emergencies, a day hospital, oncology and pain medicine area with 20 individual boxes, an outpatient minor surgery room and haemodialysis rooms. 
All of this is supported by permanent diagnostic imaging, clinical analysis and pathological anatomy services. 
In this way, the renovated Clínica Girona has given special emphasis to outpatient surgery, the surgical area, cardiology and diagnostic imaging.
Commitment to the most innovative, high-precision technology for operating theatres
Throughout its history, Clínica Girona has been committed to innovation in hospital machinery and equipment. This has been no exception in the facilities inaugurated. In fact, practically all the equipment and devices are new.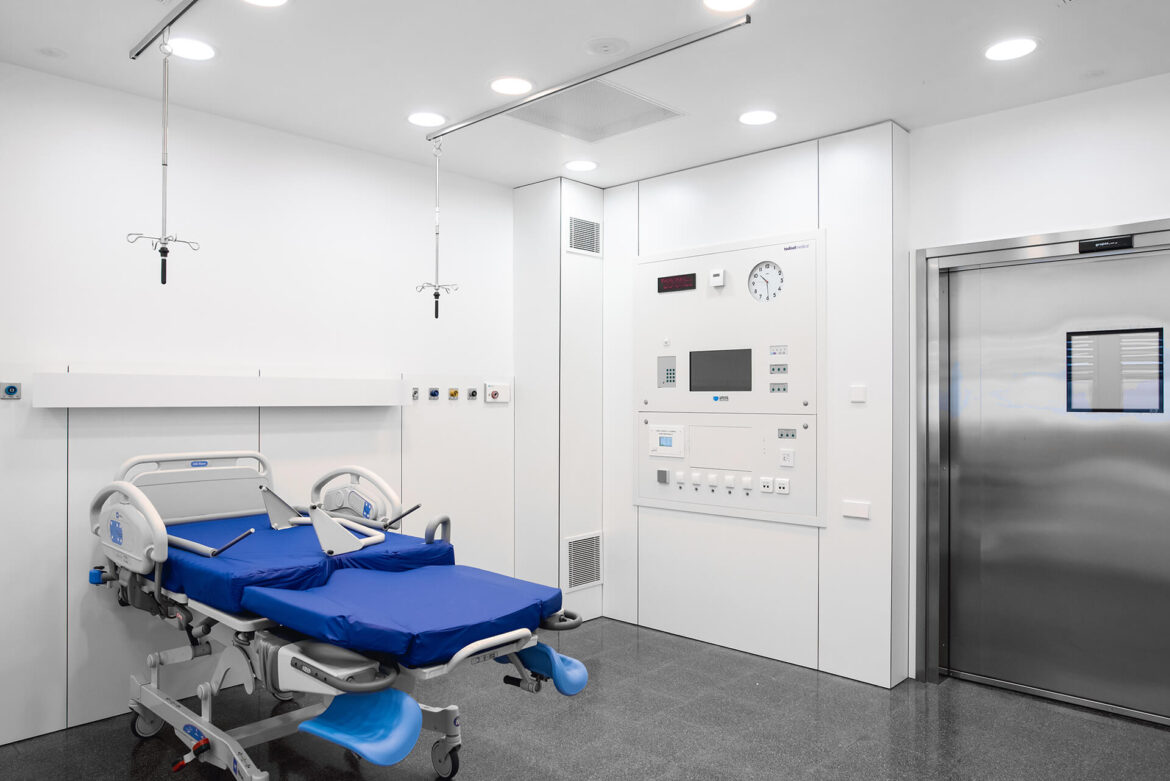 Tedisel, at the forefront of equipment at Clínica Girona

OPERATING THEATRES – QPANEL
In the case of the operating theatres, the entire room has been centralised using Q-Panel technical panels, designed to meet the hospital's needs. They have also been installed in the delivery room area with different configurations.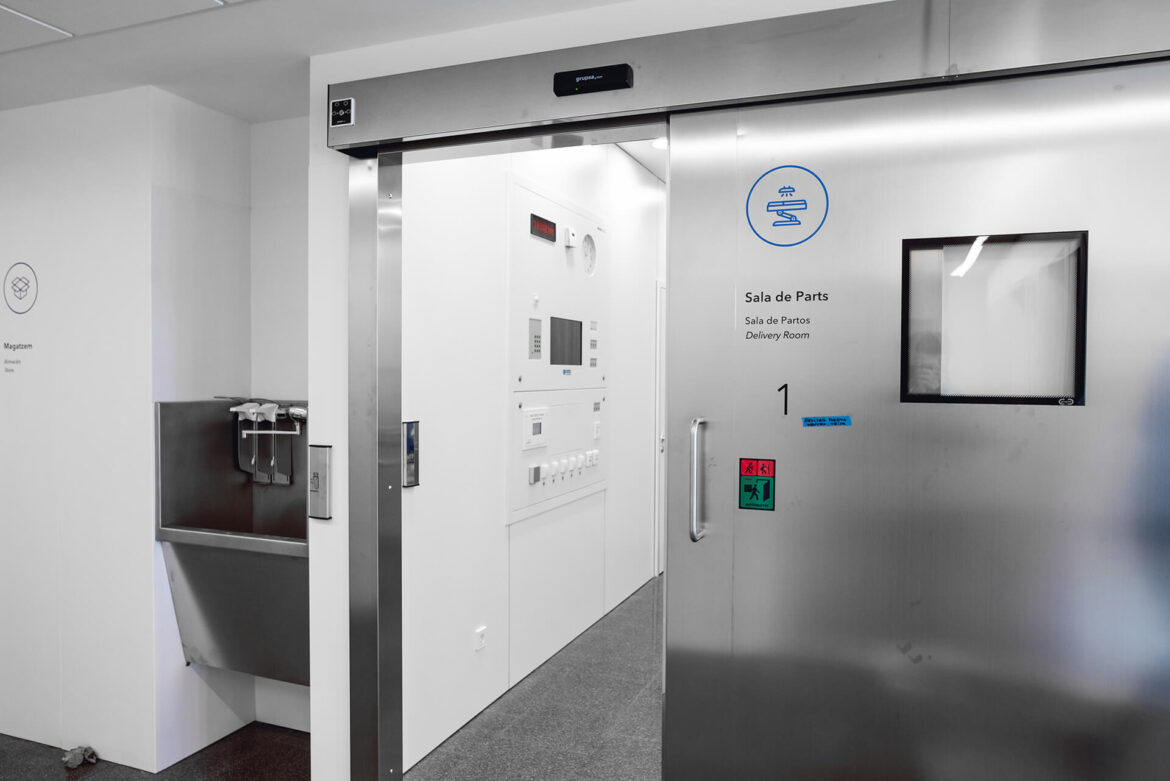 RESUSCITATION ROOMS – ARES
For their part, the resuscitation rooms have been equipped with Ares compact suspended systems to be able to supply patients while optimising space and providing easy and quick access to the patient.
ICU – ATLAS
As for the ICU boxes, various Atlas ceiling suspended systems have been installed to facilitate the mobility of medical staff and improve access for patient care. 
MEDIUM PATIENT CARE – ADONIS
Finally, the facility has a separate large room for medium patient care, where to optimise space and to be able to serve two beds at the same time, the centre has several Adonis wall columns.